FEATURES
Simple, intuitive & powerful
How we support managers with three of their most important tasks.
TASK
Define processes and responsibilities
Intuitive drag-and-drop process editor
Create complex processes in minutes with our powerful process editor which is easy and intuitive to use. No need for technical coding knowledge or engineering time.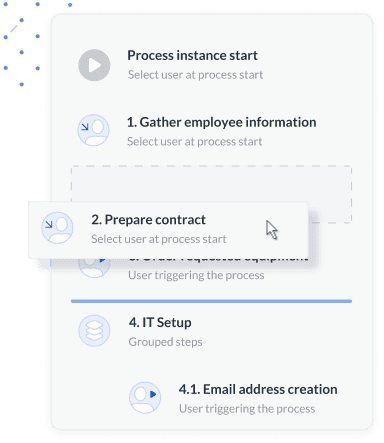 Flexible, powerful process components
With Next Matter, you're able to easily model your current business activities using our powerful process components, meaning your team doesn't have to change the way they work for the sake of a new tool.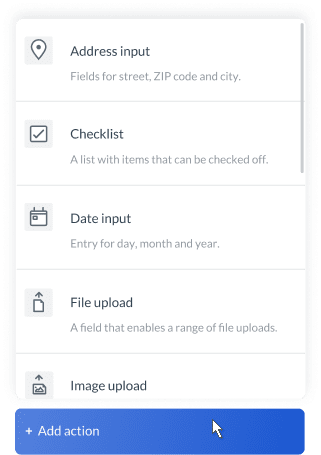 Process updates implemented in real-time
Updates and improvements to your processes are implemented and shared with the team instantly, with no need for consultants or technical knowhow.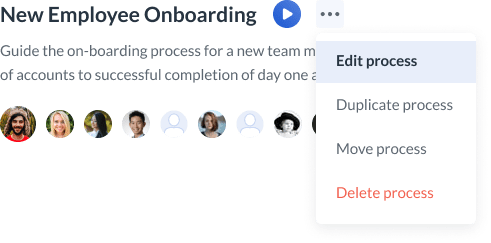 Contextual work instruction when it's needed
Share information and contextual instruction along with every process step to ensure that work is completed correctly, with nothing left to slip through the cracks.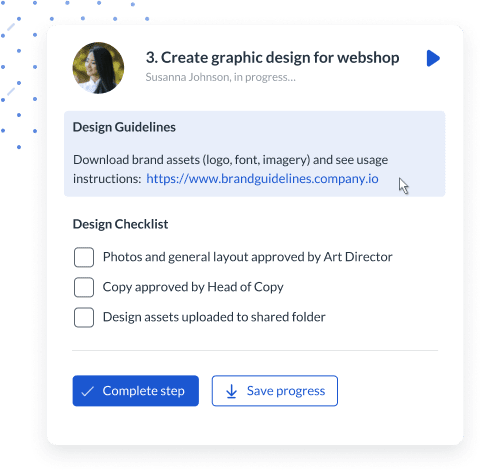 Review and decision checkpoints
Set points in every process where work can be reviewed and any feedback shared in order to ensure that work is progressing as intended.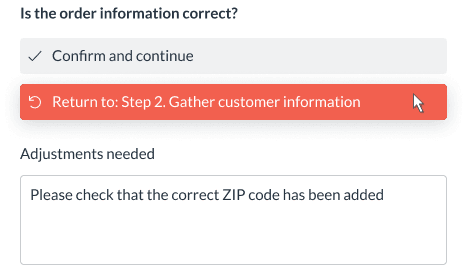 Clear responsibilities
Assign task responsibilities to colleagues or teams, manually or automatically.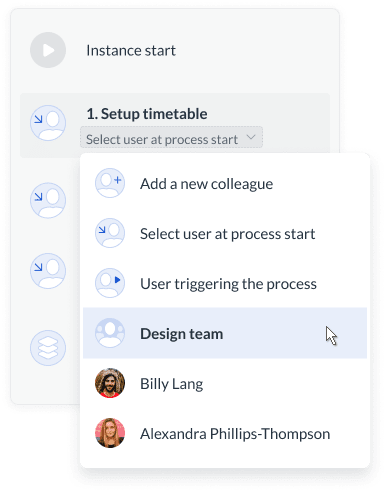 Process privacy management
Control who can see and access sensitive processes and process information, depending on needs of your team.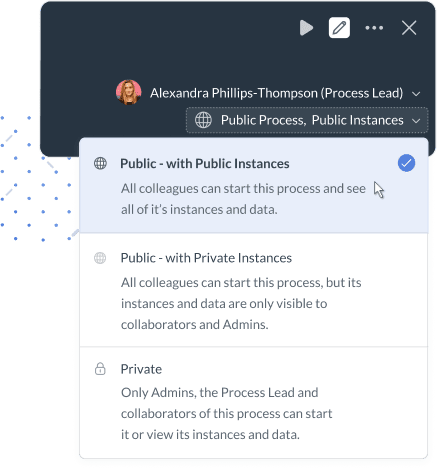 Integrate with the tools that your team uses today
Mirror and enhance your current day-to-day workflows by connecting and integrating with your existing systems through links, APIs or webhooks.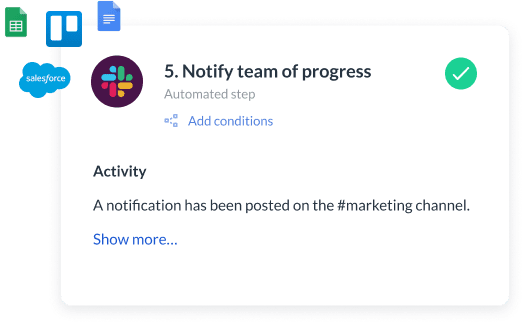 Conditional process steps
Create dynamic, intelligent process workflows that adapt to work results based on pre-defined conditions.
Automatic process versioning
Track the changes of your processes over time with Next Matter's automatic versioning functionality.

TASK
Execute & track progress
Get work done on-the-go or in the field
Complete process work on Next Matter from any mobile device - anywhere, anytime.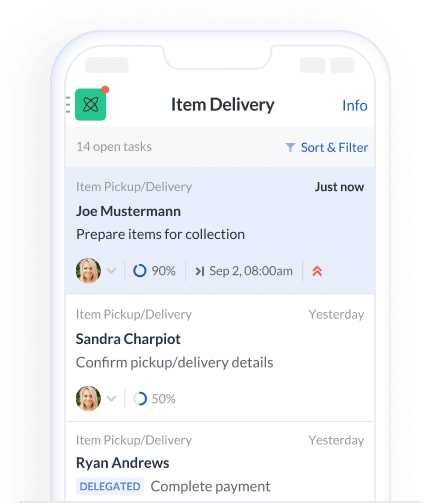 Live process updates
See real-time updates for all process activities as they happen, live on any device.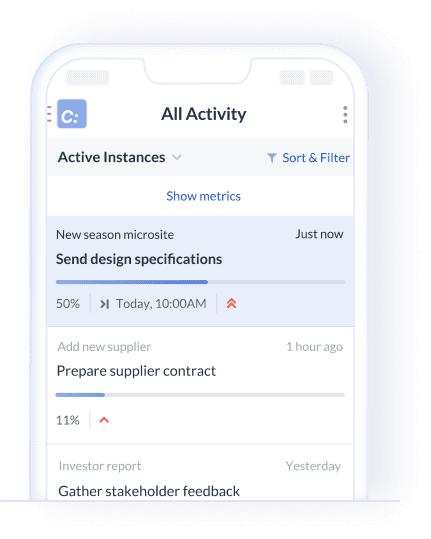 Integrate with suppliers and customers
Model your processes on real-world workflows and interactions between your organization and your suppliers and customers.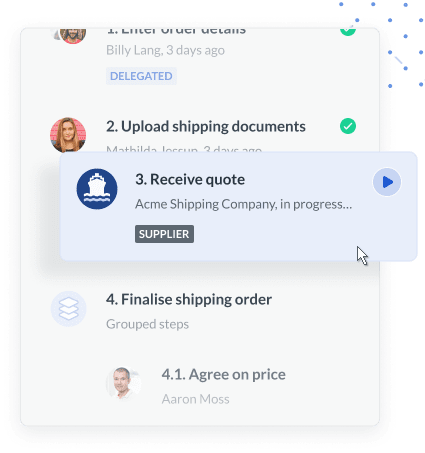 Set deadlines and priorities
Highlight, set and change the urgency or deadline of specific process instances depending on the requests of your customers or business' needs.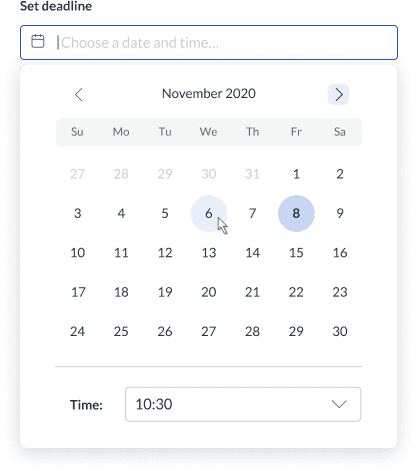 Notifications
Ensure your team are notified via their preferred channel when work is assigned to them.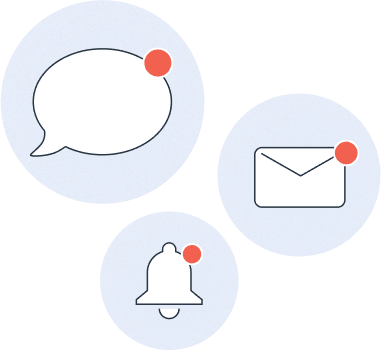 TASK
Achieve & report results
Transparent process activity tracking
See how specific processes are progressing, including an overview of which steps are currently open, who's working on them and what's been completed this week.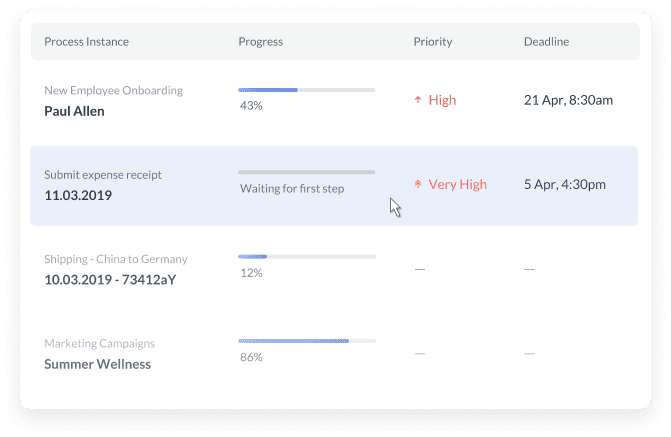 Process and organization dashboards
See how specific processes and your organization as a whole are progressing on a weekly and all-time basis.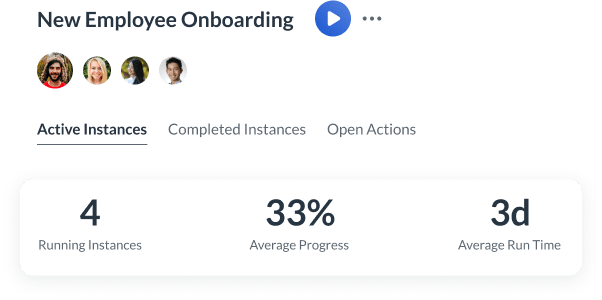 Export process data
Process data can be exported to aid analysis with your team.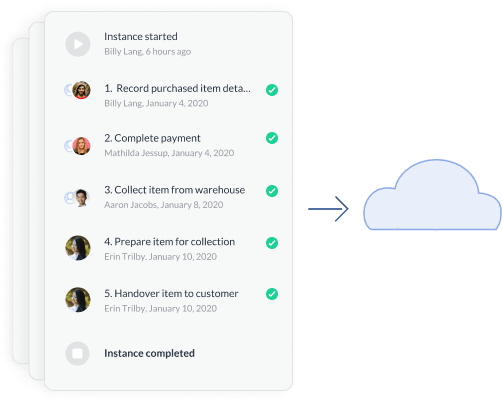 Archive of completed processes
Access the entire process archive to understand and analyze past decisions