ABOUT US
Plotting a course for the future of work
Our mission is to ensure that the future of work is bright. With Next Matter, we empower organizations and people to do their best work every day by providing a modern, easy-to-use work platform with the powerful functionalities of enterprise software.
Read why we started Next Matter
Next Matter at a glance
Team
Our team is growing fast and combines experience from technology and business to deliver relevant, world class products to our customers.
Backing
We're proud to be financially backed by Blue Yard, Crane and a selected group of experienced individuals, who also provide valuable guidance.
Culture
We are a team of caring colleagues who challenge each other to stay open, continue learning and take ownership of our work.
Office
Although our headquarters are in Berlin, Germany, our team has adopted a remote-first policy which sees team members working across Europe and the world.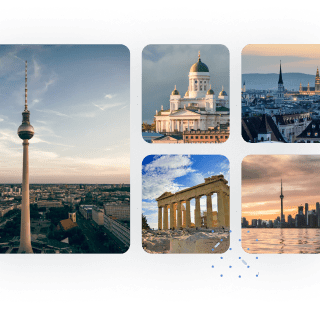 Next Matter's headquarters are in Berlin, with remote team members based in various cities around the world
The Next Matter team brings together a wealth of business and technology experience