HOW IT WORKS
Digitize your manual work in three simple steps
STEP ONE
Record how your team works today
Next Matter enables you to provide clear work instructions and all relevant contextual information to your team where and when they need it.
Digitize your unique 
processes in minutes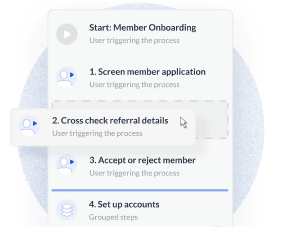 Build your own processes from scratch in minutes with Next Matter's easy to use process builder, or dive straight in using our best practice process templates.
Provide detailed work 
instructions and data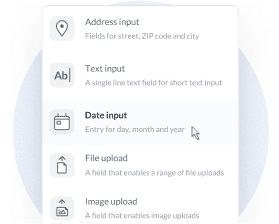 Ensure that your team always has the right information at their fingertips by capturing data as the process develops.
Define clear roles and responsibilities for the 
people and teams involved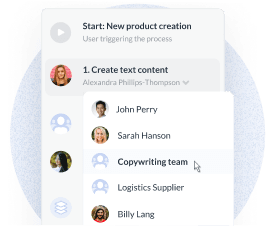 Provide full clarity about who should do what by when with pre-defined responsibilities. Teams can work on tasks together and balance their workload as needed.
STEP TWO
Connect customers, systems & suppliers
Next Matter fits right into your existing system landscape, and that of your suppliers and customers without customization.
Connect everyone and 
everything involved
Ensure your processes are connected with everyone involved - from suppliers, all the way to end customers.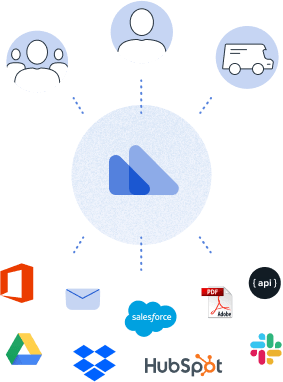 Integrate the software and systems you already use
Create links from Next Matter, export data for further use or trigger Next Matter processes based on events in other tools.
STEP THREE
Start working and track progress in real time
Live dashboards allow you to track progress and identify improvement opportunities over time. Process updates can be made quickly and easily, with changes shared with your team in real time.