TEMPLATE
New Employee Onboarding
Start every employee off on the right foot with a fully-integrated and comprehensive onboarding experience.
Try for free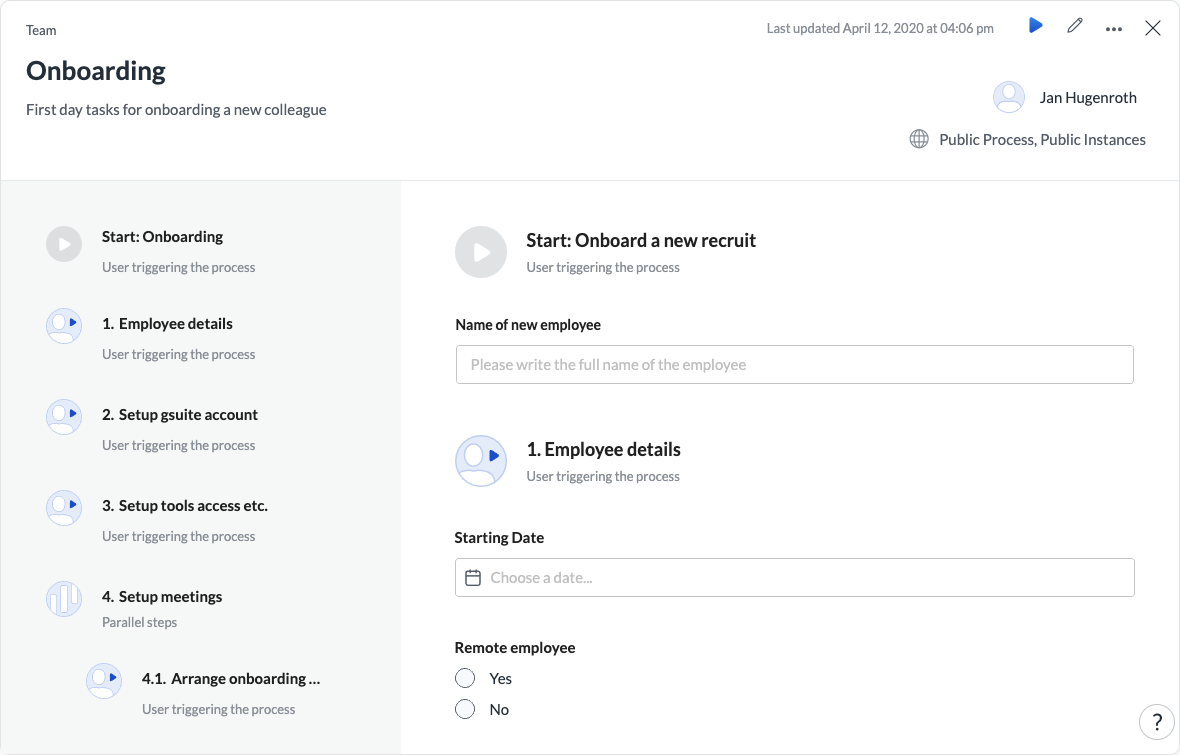 From rookie to rockstar: what every onboarding should look like
Create new employee record and basic system credentials
HR - setup platform account (Personio, BambooHR, etc)
IT - setup primary productivity suite account (GSuite, Office)
Purchasing - order hardware and workstation
Team lead - setup role-specific toolset (based on employee department and role)
Setup meetings (Onboarding sessions, recurring meetings, and 1 on 1 sessions)
Employee welcome - hardware handover, facilities tour, welcome email, and company policy overview
Final checks and feedback
Business best practices applied in this process
Aligned preparation is key
HR, IT, Administration, the hiring manager - everyone plays a key role in successful onboarding. Provide each stakeholder with clear instructions in the process template to ensure a smooth, comprehensive experience.
Make it a stress-free, paperless experience
The onboarding experience is a proven factor in employee retention. Make it a smooth one and use clearly defined steps and paperless documentation to help retain your best talent.
It takes a village
A truly successful onboarding experience shouldn't fall on the shoulders of a few stakeholders. Make onboarding part of the company culture and engage the full team to participate in welcome and introduction rounds
Why teams love it
"The pace of my onboarding was ideal! Such a contrast from previous onboarding experiences, where I remember feeling flat-out exhausted for two weeks straight, and probably retained half of what I learned. Here, I never felt the overwhelm, and had sustained energy throughout the process."
PRODUCT MARKETING MANAGER (RECENTLY ONBOARDED)
"In 15 years of HR management, I've never seen a company manage onboarding well. Always last-minute crunch to prepare, endless back-and-forth, and something always ends up missing. If you want something much easier that sticks with your team, this template is an absolute game-changer."
SENIOR HEAD OF HR
"Our customers love us because we're digital leaders with cutting-edge products - now our employees get the same impression! A fully digitized, frictionless and paperless experience - welcome to the future."
CEO - ECOMMERCE
Case study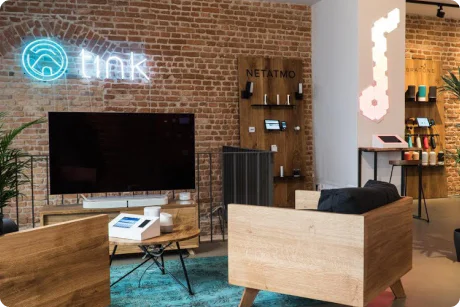 Providing a smooth, comprehensive onboarding experience with Next Matter
tink ensures that all new team members get off to the best possible start by providing them with a sophisticated, adaptable onboarding process via Next Matter.
Read the tink onboarding story
Other templates that might interest you
Ready to increase your operations efficiency?